TREKKING WITH TRAIN 2019 de Bologna Art Hotels
Hoteles en Bologna, Italia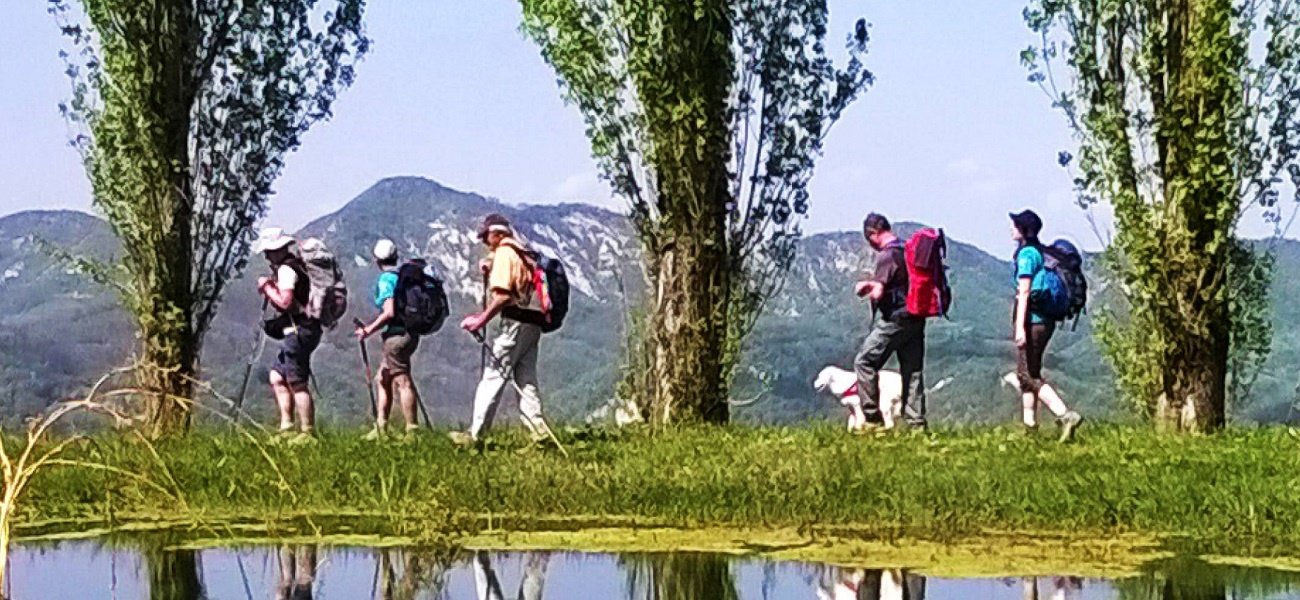 TREKKING WITH TRAIN 2019
59 excursions from 3 March to 1 December 2019, to discover the territory of Bologna in an eco-sustainable way.

Wednesday 1 May 2019
The ravine's tooth
Walk among ancient geological formations and profound marks of History, like the hatchet cuts left by German soldiers during Second World War.

Sunday 5 May 2019
There's a rose without a thorn
Immerse in the woods where in springtime the undergrowth fills up with wild peonies

Saturday 11 May 2019
The "Way of Gods" route / Leg 1 out of 2
Up for some "Way of Gods"? Join this walk along the historic route that connects Bologna to Florence and discover the part crossing the Contrafforte Pliocenico Natural Reserve.

Sunday 12 May 2019
The Brentatori's pathway
Follow the ancient footsteps of the grape carriers, known as "brentatori" because of their shoulder wooden basket called "brenta".

Saturday 18 May 2019
DAVIDE'S PATH
Follow the path dedicated to our friend Davide and discover the mountains he loved so much.


Bologna Art Hotels services:
- Accommodation
- Rich Buffet Breakfast
- Internet navigation (wireless connection in all rooms)
- Free use of hotel bycicles

On request, the following services can be provided:
- Round transport from and to the Airport G. Marconi of Bologna
- Bus city tour with City Red Bus
- Special city guided tours (Bologna's Towers, shopping, Gourmet tour, etc.)

Information and bookings:
- Phone +39 051 7457338 – E-mail info@arthotels.it
- Click on BOOK NOW and select the Hotel and the room You prefer.
-How to reach us – City Map

We are waiting for you in Bologna! Kind regards, Piter.

Promotion subjected to availability of the services offered.