HOKUSAI HIROSHIGE OLTRE L'ONDA de Bologna Art Hotels
Hoteles en Bologna, Italia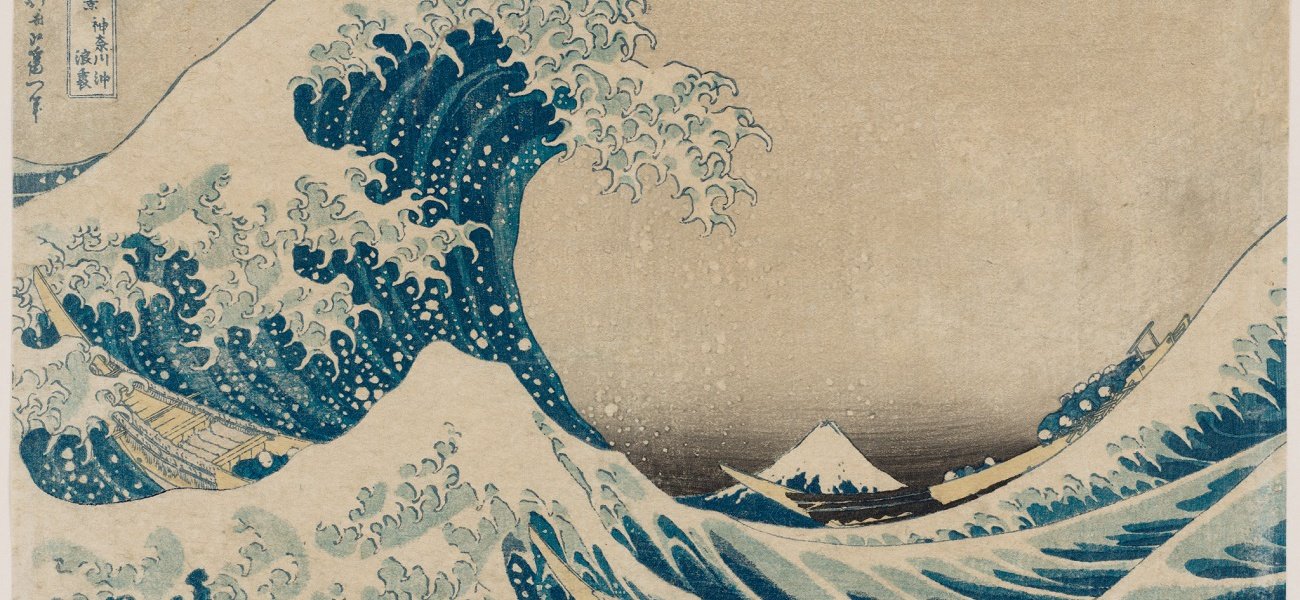 HOKUSAI HIROSHIGE OLTRE L'ONDA
CIVIC ARCHAEOLOGICAL MUSEUM FROM 12/10/2018 TO 3/03/2019

The Civic Archaeological Museum of Bologna hosts an exhibition dedicated to Japanese art consisting of about 270 works from the Museum of Fine Arts, Boston for the first time in Italy.The HOKUSAI HIROSHIGE exhibition. Beyond the wave. Masterpieces from the Boston Museum of Fine Arts exhibit, for the first time in Italy, an extraordinary selection of about 270 works from the Museum of Fine Arts in Boston. The project, divided into 6 thematic sections, curated by Rossella Menegazzo with Sarah E. Thompson, is a MondoMostre Skira production with Ales S.p.A Arte Lavoro and Servizi in collaboration with the Museum of Fine Arts in Boston, promoted by the Municipality of Bologna | Bologna Museums Institution and sponsored by the Agency for Cultural Affairs of Japan, the Embassy of Japan in Italy and the University of Milan.

The exhibition is intended as a continuation of the initiatives launched in 2016 for the 150th anniversary of Italy-Japan bilateral relations, a celebration that saw the City of Bologna protagonist with important cultural projects such as the exhibitions dedicated to Giorgio Morandi in Kobe, Tokyo and Iwate, and MondoMostre Skira engaged in the Hokusai, Hiroshige and Utamaro exhibitions at the Palazzo Reale in Milan, Hokusai at the Ara Pacis in Rome, Masterpieces of Japanese Buddhist Sculpture at the Scuderie del Quirinale in Rome, up to the most recent Kuniyoshi. Visionary of the Floating World at the Museo della Permanente in Milan, to name just a few.
The 1930s marked the pinnacle of ukiyoe production known as "images of the Floating World". At that time the most important silicon series were made by the masters who confirmed - a few decades later with the opening of the country - as the greatest names of Japanese art in the West.

Hokusai, an artist and personality out of the blue, immediately stood out among them. Twenty years later compared to Hokusai, Hiroshige became a famous name of ukiyoe painting shortly after the release of the thirty-six views of Mount Fuji

Bologna Art Hotels services:
- Accommodation
- Rich Buffet Breakfast
- Internet navigation (wireless connection in all rooms)
- Free use of hotel bycicles

On request, the following services can be provided:
- Round transport from and to the Airport G. Marconi of Bologna
- Bus city tour with City Red Bus
- Special city guided tours (Bologna's Towers, shopping, Gourmet tour, etc.)

Information and bookings:
- Phone +39 051 7457338 – E-mail info@artravelpoint.it
- Click on BOOK NOW and select the Hotel and the room You prefer.
-How to reach us – City Map

We are waiting for you in Bologna! Kind regards, Piter.

Promotion subjected to availability of the services offered.
Technical Organisation by Art Travel Point s.r.l.