EXHIBITION "STURMTRUPPEN. 50 years" de Bologna Art Hotels
Hoteles en Bologna, Italia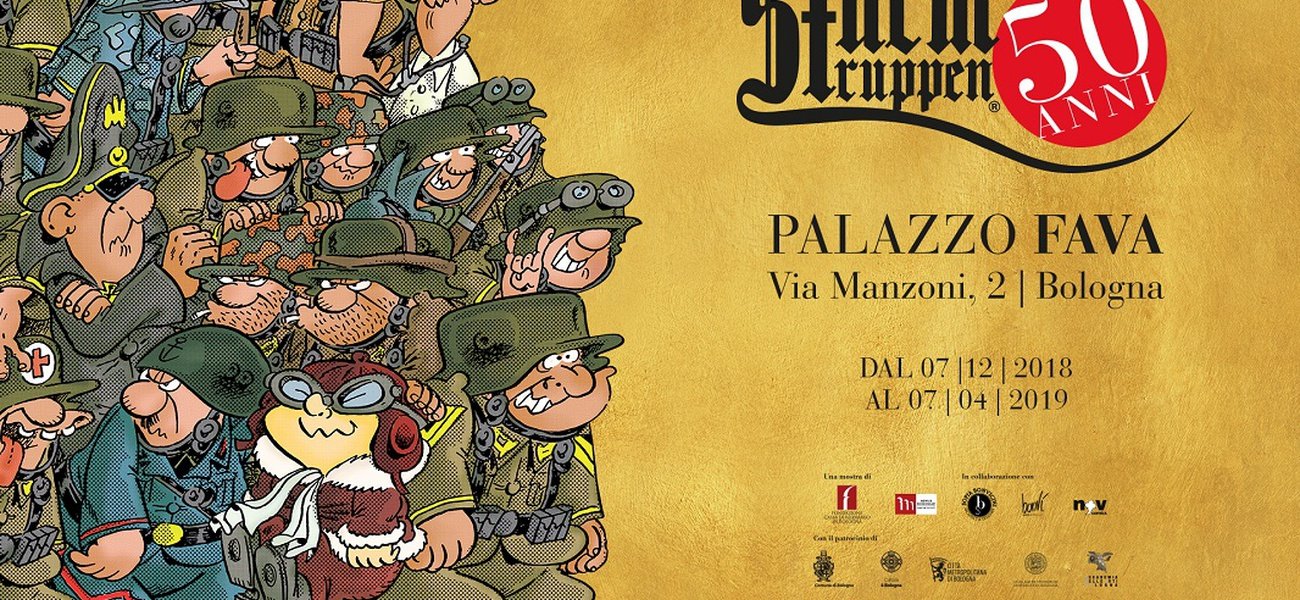 EXHIBITION "STURMTRUPPEN. 50 years"
AT PALAZZO FAVA FROM 7 DECEMBER 2018 TO 7 APRIL 2019

It is dedicated to the irreverent genius of Bonvi and to the 50 years of his soldaten the great exhibition Sturmtruppen 50 years that Genus Bononiae. Musei nella Città and Fondazione Carisbo in collaboration with Eredi Bonvicini host at Palazzo Fava.
The Sturmtruppen are the antimilitarist cartoon par excellence, denouncing with a caustic spirit the stupid bestiality of the war but above all they are a fresco of humanity of all time, becoming archetypes in their foibles and solitudes, in their fears and vices.

Bologna Art Hotels services:
- Accommodation
- Rich Buffet Breakfast
- Internet navigation (wireless connection in all rooms)
- Free use of hotel bycicles

On request, the following services can be provided:
- Round transport from and to the Airport G. Marconi of Bologna
- Bus city tour with City Red Bus
- Special city guided tours (Bologna's Towers, shopping, Gourmet tour, etc.)

Information and bookings:
- Phone +39 051 7457338 – E-mail info@artravelpoint.it
- Click on BOOK NOW and select the Hotel and the room You prefer.
-How to reach us – City Map

We are waiting for you in Bologna! Kind regards, Piter.

Promotion subjected to availability of the services offered.
Technical Organisation by Art Travel Point s.r.l.