DUSE THEATRE de Bologna Art Hotels
Hoteles en Bologna, Italia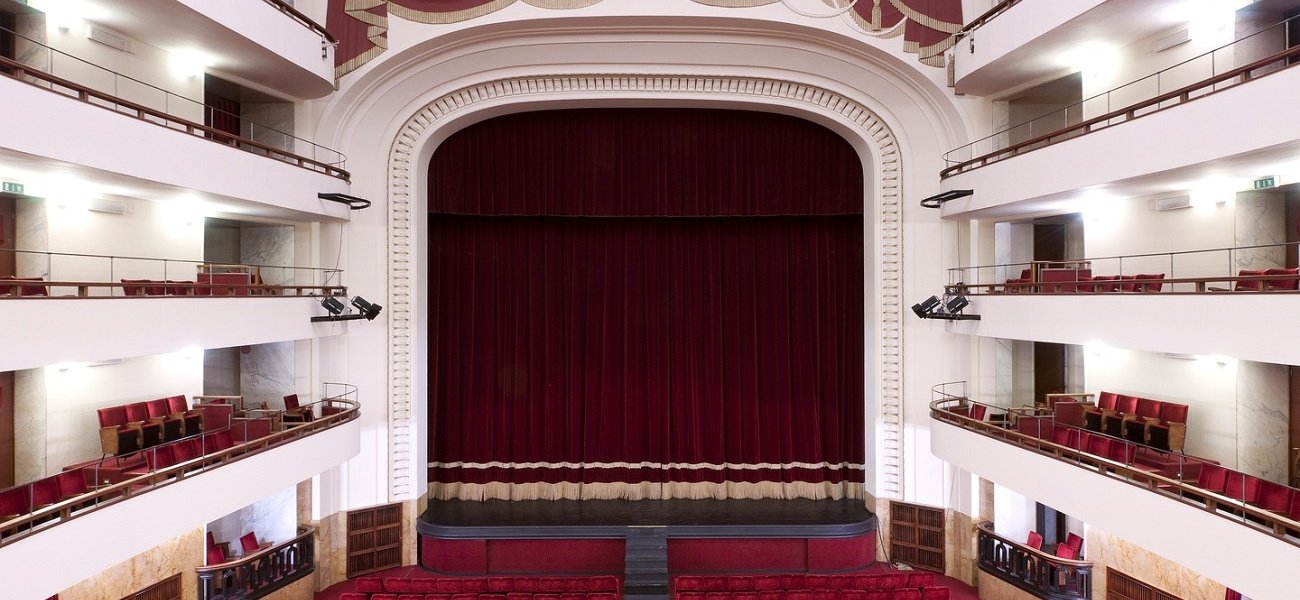 DUSE THEATRE
THE DARK MACHINE - A PINK FLOYD TRIBUTE
Friday May 10th at 9:00 pm
The Dark Machine was born in Bologna united by the great passion for the music of Pink Floyd.

LOREDANA BERTÈ | LIBERTÉ: Theater Tour 2018/2019
Saturday 11 May at 09:30 pm
After the release of the album scheduled for the beginning of autumn 2018, Loredana Bertè will bring to the theater a new show Liberté where she will present the new songs together with the repertoire composed by her greatest hits.

SPRING AWAKENING
Within A Summer Musical Festival VII edition
Thursday, May 16th at 9.00pm
Friday 17 May 10.00 am
Friday, May 17th at 9.00pm
Inspired by the German drama "Spring Awakening" written by Frank Wedekind in 1891, Spring Awakening brings a group of boys to the stage and the delicate and painful transition from adolescence to adulthood in late-800 Germany.
FANTAFAVOLE SHOW 2: Unforeseen events at the castle
Saturday 18 May at 05.30 pm
Unforeseen events at the castle is a musical show for the dynamic and full of rhythm family, a dip in the color and in the overwhelming fun of Fantateatro, which captivates both children and adults with its unique and original style.

CHICAGO - THE MUSICAL
By BSMT PRODUCTIONS
Friday, May 24th at 9.00 pm
Saturday 25 May at 09.00 pm
Sunday, May 26 at 4:00 pm
Set in the legendary city during the roaring twenties, Chicago tells the story of two killer rivals, Velma Kelly and Roxie Hart, both locked up in the Cook County prison.

STASERA GIOCO IN CASA: A lifetime of songs
by Gianni Morandi
Friday 01 November at 9 pm
Saturday 02 November at 9 pm
Sunday 03 November at 4 pm
Thursday, November 7th at 9pm
Thursday, November 14 at 9pm
Thursday 21 November at 9 pm
Thursday, November 28 at 9pm
Thursday 05 December at 9 pm
Thursday 12 December 9pm
Friday, December 20 at 9pm
Saturday 21 December at 9 pm
Sunday 22 December at 4 pm
Stasera gioco in casa - A lifetime of songs, this is the title of Gianni Morandi's new artistic project: 16 concerts, one stage, the embrace of his audience with whom to share memories, emotions and above all great music.


Bologna Art Hotels services:
- Accommodation
- Rich Buffet Breakfast
- Internet navigation (wireless connection in all rooms)
- Free use of hotel bycicles

On request, the following services can be provided:
- Round transport from and to the Airport G. Marconi of Bologna
- Bus city tour with City Red Bus
- Special city guided tours (Bologna's Towers, shopping, Gourmet tour, etc.)

Information and bookings:
- Phone +39 051 7457338 – E-mail info@arthotels.it
- Click on BOOK NOW and select the Hotel and the room You prefer.
-How to reach us – City Map

We are waiting for you in Bologna! Kind regards, Piter.

Promotion subjected to availability of the services offered.