AUDITORIUM THEATER MANZONI de Bologna Art Hotels
Hoteles en Bologna, Italia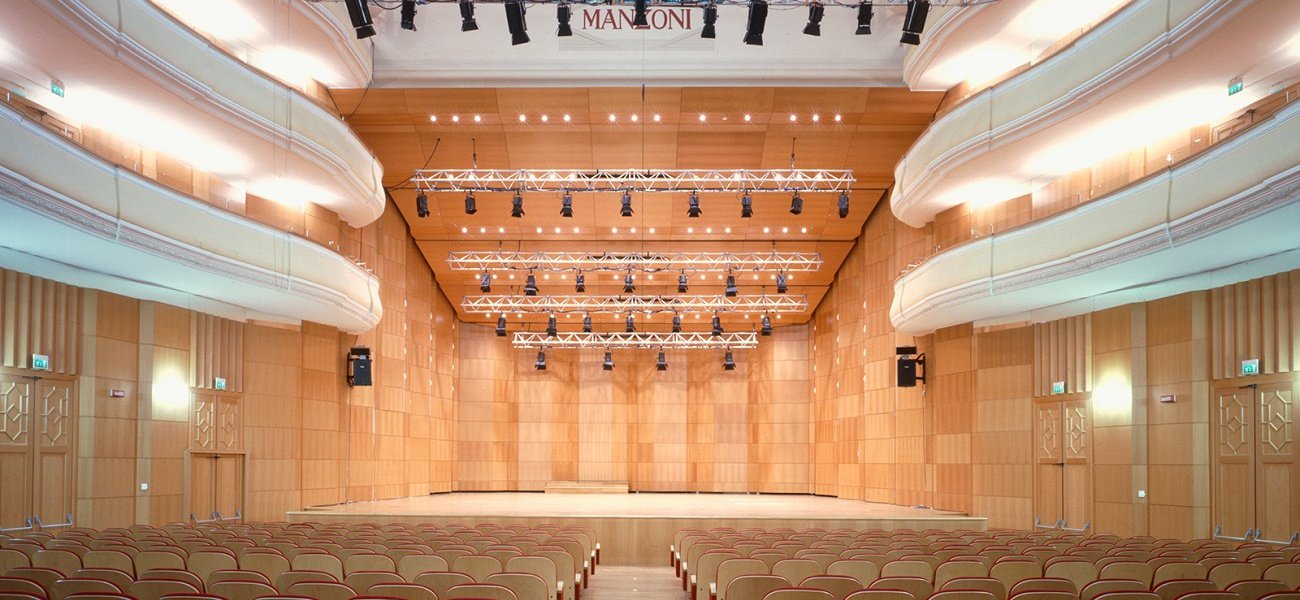 AUDITORIUM THEATER MANZONI
Teatro Manzoni – Sunday 19 May 17:30
FRÉDERIC CHASLIN director
ENRICO CELESTINO viola
Hector Berlioz
Aroldo in Italia op. 16
Claude Debussy
Prelude a l'aprèz-midi d'un faune
Ernest Chausson
Sinfonia in Si bemolle maggiore op.20

Manzoni Theater - Monday 20 May 20:30
Music Together
Program:
George Bizet
Carmen Suite for orchestra
Camille Saint-Saëns
Concert n. 2 in D minor op. 119 for cello and orchestra
Jean Sibelius
Symphony n. 2 in D major op. 43
Artists:
Orchestra of Tuscany
Edgar Moreau
cello
Daniele Rustioni
director

Manzoni Theater - Thursday 6 June 20:30
THE 4 SEASONS OF THE ART - FROM ANTELAMI TO PICASSO
FALL
What are the seasons? We asked music and figurative art to tell us about it.

Bologna Art Hotels services:
- Accommodation
- Rich Buffet Breakfast
- Internet navigation (wireless connection in all rooms)
- Free use of hotel bycicles

On request, the following services can be provided:
- Round transport from and to the Airport G. Marconi of Bologna
- Bus city tour with City Red Bus
- Special city guided tours (Bologna's Towers, shopping, Gourmet tour, etc.)

Information and bookings:
- Phone +39 051 7457338 – E-mail info@arthotels.it
- Click on BOOK NOW and select the Hotel and the room You prefer.
-How to reach us – City Map

We are waiting for you in Bologna! Kind regards, Piter.

Promotion subjected to availability of the services offered.