FICO EATALY WORLD Bologna Art Hotels
Disfruta de las mejores actividades en Bologna Art Hotels,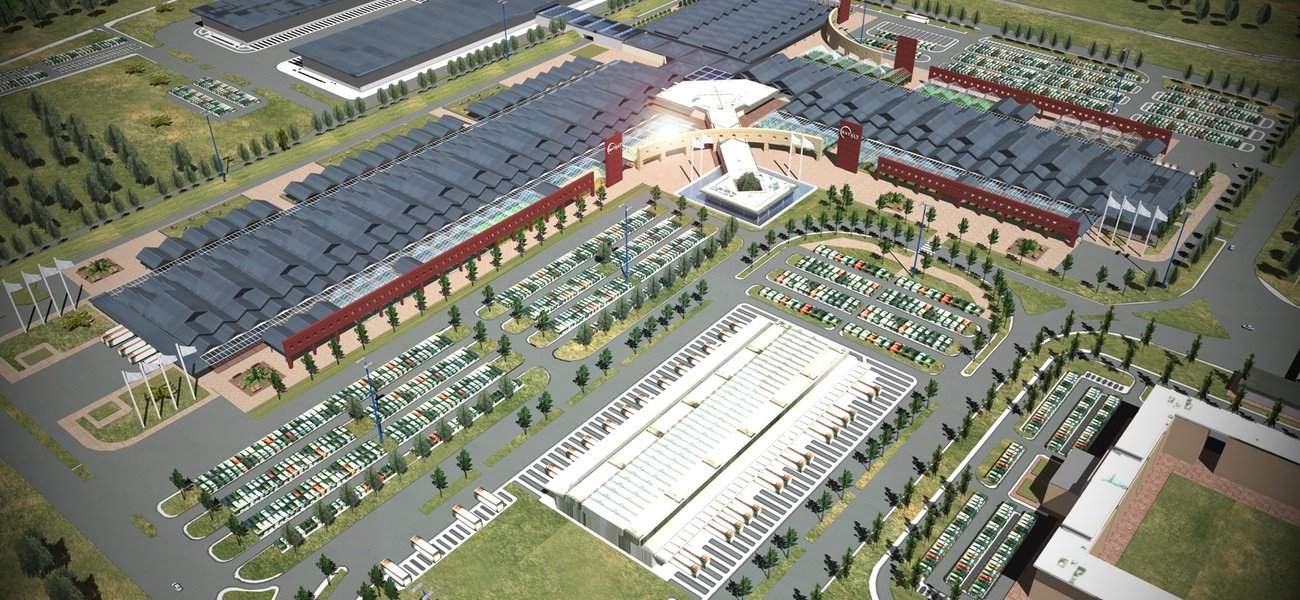 FICO EATALY WORLD
FICO EATALY WORLD - The world's largest agri-food park
Covering an area Of 100,000 Sqm in Bologna - FREE ENTRY

Discover Italian agriculture by visiting 2 hectares of open-air fields and stables housing more than 200 animals and 2000 cultivars. Understand food processing by visiting the 40 farming factories and observing how meat, fish, cheese, pasta, oil, beer, sweets, etc. are processed. Taste traditional Italian food at FICO's 40 restaurants and refreshment points. Jump on a "ride" by exploring FICO's 6 large educational "rides" dedicated to Fire, Earth, Sea, Animals, Bottled Goods, and the Future. Learn and have fun by attending up to 30 events and 50 classes per day held in classrooms, theaters and learning facilities. Plan your meetings and conferences at FICO's fully furnished Congress Centre accommodating from 50 to 1000 people.
Inside the park, visitors can decide to walk or bike FREE on their own or guided by FICO's Biodiversity Ambassadors.

HIGHLIGHTS:
• Begin your tour in Bologna, where you'll join up with your guide
• See the most significant monuments, including the Due Torri, the Compianto by Niccolò dell'Arca and the Teatro Anatomico
• Learn about the city's history
• Transfer to FICO Eataly World with FICO bus or car with private driver
• Free time for lunch in one of the 45 restaurants of FICO
• Discover FICO with a guided tour. Watch the actual production of typical products - such as pasta, mozzarella (not available at lunch and dinner time) - and taste various local food.
• Heavy Shopping? Travel Light. The packaging services and shipment.
• Return to Bologna city centre

LENGTH: 5h30min
TRANSFER: from the central station to the FICO and back by FICObus or from the Art Hotels by private car with driver

FICO - COURSES ON THE PRODUCTION CHAIN AND FICO GRAN TOUR
At FICO you learn the wonder of Italian biodiversity by having fun! 2 acres of open fields and stables, 40 peasant farms, over 45 refreshment points, markets and workshops. Over 20 courses dedicated to how the fruits of our land turn into food that the whole world envies us. Get involved from the experience of the Masters of peasant factories and try in first person the experiences of discovering Italian production chains. Or choose for a visit to FICO with the Grand Tour, led by our Ambassadors of Biodiversity.

FICO - A TOUR IN THE 6 MULTIMEDIAL EDUCATIONAL RIDES
Start your journey back in time to discover the thousand-year relationship between human being and nature! Discover the 6 FICO educational rides; 6 stories telling the relationship between the human being and the fire, the human being and the land, the human being and the three main liquids created by him –wine, oil and beer– the human being and the sea, the human being and the animals, the human being and the future.

Bologna Art Hotels services:
- Accommodation
- Rich Buffet Breakfast
- Internet navigation (wireless connection in all rooms)
- Free use of hotel bycicles

On request, the following services can be provided:
- Round transport from and to the Airport G. Marconi of Bologna
- Bus city tour with City Red Bus
- Special city guided tours (Bologna's Towers, shopping, Gourmet tour, etc.)

Information and bookings:
- Phone +39 051 7457338 – E-mail info@arthotels.it
- Click on BOOK NOW and select the Hotel and the room You prefer.
-How to reach us – City Map

We are waiting for you in Bologna! Kind regards, Piter.

Promotion subjected to availability of the services offered.